The Russian Style of Happiness: Smiling Like a Grumpy Cat
4,416 views&nbsp&nbsp /&nbsp 21 Jun 2015
By Ekaterina Churbanova
Why do Russians look so desperate and sad, why don't they greet the world with a smile? Ekaterina Churbanova, a Russian PR-specialist studying in Germany, shares her personal experience and reveals what is hidden behind the stone-faced expression of Russians. 
We were sitting in the garden with girls, enjoying our dinner and wine on a Sunday evening. A couple of hours ago we passed a stressful exam in a stuffy classroom dying from fierce summer heat. So, all we wanted that night was a good relaxing evening.
The four of us came to Germany over half a year ago from Russia. We were studying at one university, but living in different parts of a town and enjoyed meeting each other once in a while, as everyone living in a foreign land somehow seeks contacts with his fellow countrymen.
Our conversation was calm until one of us started telling about her experience with Germans and noted that after living here for almost nine months she had not managed to find herself any German friend. "I just don't know what to do about it" – she said. "They are nice guys, but every time I try to make a private conversation with any of them I just fail to make a dialogue. I feel misunderstood on some emotional level, despite my German being really good. And I find it so damn hard to always stay polite and cheerful like they do".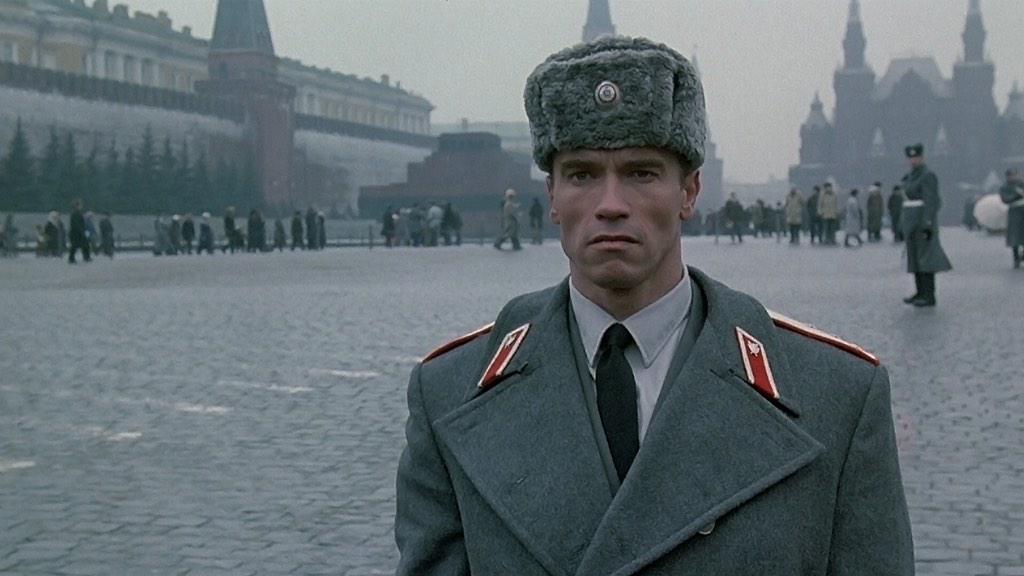 Such a frank emotional revelation touched  all of us and very soon our calm talk turned into a heated discussion. It turned out that everyone was sharing same emotions towards "constantly happy" Germans. Moreover, everyone had at least once came up with similar misunderstandings from their side, being asked things like "Why are you so sad? Are you tired? Everything fine?" while being in a quite positive and happy state of mind.
That reminded me of good old days in Moscow when my colleagues and I as students conducted research on the meaning of a smile in communicative behavior of Russians for some scientific conference. Suddenly I understood that living abroad now I could illustrate every single point of that research with examples from my own everyday life.
Smiling at people and looking them directly in the eyes are considered in western cultures as an indispensable attribute of courtesy or common sign of politeness, while in Russia it is more often supposed to serve as the expression of intimate feelings. A Smile reduced in its meaning to the sign of politeness is unacceptable in Russia and would most probably be interpreted either as something silly (Why are you smiling all the time, are you OK?) or as a bad manner (I didn't say anything funny, why are you smiling at me?).
After moving to Germany I could not for the longest time get used to greeting strangers on a bus stop and people from my neighborhood, whom I had not personally known. "Why are you smiling at me and saying hello to me when you don't even know my name?" – I thought automatically every time hearing "Good afternoon" from a stranger and smiling in response. Later starting any conversation with a gentle smile became my habit. 
"I don't smile because there's no reason for that" – this is a common answer me and my Russian friends give to our German neighbors and colleagues asking "Why are you so sad?" yet again. While not smiling frequently enough we are being sometimes perceived as unfriendly or aggressive people but this illusion fades away as soon as people get to know us closer. "I didn't know it could be so much fun with you, Katerina" – told me one of my German fellows as we were celebrating someone's birthday in a bar. "You seemed so serious and gloomy when we met!" "That's just because I had no reason for a smile and now I have" – I replied and we both laughed. 
Guess the country by facial expression
My typical Russian "unfriendliness" was once a reason for a serious talk with my boss. In the hotel where I sometimes work as a service assistant to earn my humble student living I stand at the front of the restaurant, registering guests coming in for dinner. "I've noticed you are not used to smiling at people and looking them in the eye while greeting them" – my boss told me once. "You are confusing them like this; you should do something about it".  So I learned to look at every guest in the eye and smile as wide as I could, as I knew people would not come otherwise, as they would in Russia. Thinking about this, I realized that there is also a crucial difference in attitudes towards strangers in Russian and Western cultures. In the West, people are used to perceive new acquaintances on a positive note "automatically" until something bad happens and he or she turns out to be an unreliable person. In other words, they give everyone the benefit of the doubt at the very beginning, while in Russia the opposite is true – trust, smile and good attitude is something one should deserve.
There's a widespread belief in the West that Russians are unfriendly, impolite, tough guys who never smile. If you google "unfriendly Russians" or "sad Russians", you will find a lot of articles and jokes on this subject, like for example "the grumpy Russian traveler" – a series of photos taken from a personal blog of some Russian guy who travelled around the world taking selfies in different places. On all these photos he had the same "typically Russian" grumpy face expression, which made his pictures went viral, turned his selfies into memes and turned him into an internet-celebrity.
"See the world", they said. "It will be fun", they said.
Fortunately, many foreigners visiting Russia completely change their attitude to Russians as grumpiest people in the world, after making some Russian friends and learning how kind we indeed are. So if you see another Russian with a poker face, frowned eyebrows and lips untouched by emotions – don't be hasty in advising him to consult a psychologist concerning his deep depression. Perhaps he is experiencing one of the most delirious feelings of happiness in his life right at the moment.
The views and opinions contained in this article are those of the author. They do not necessarily represent the views of Russian Accent.
POST A COMMENT
Your email address will not be published. Required fields are marked *